You are here
Recent comments on our work:
Our Progress
Due
Assignment
Max Points
Our Points

Oct 31

Sep 29

10

Oct 6

10

8

Good examples of the different types of design! VR is a really great example of experience design- it takes you one step farther into the game or video! There's a good chance your project will be one of these types of design, so keep thinking about them!

Oct 31

20

20

Thanks for having us out to your school for the mini design sprint! Remember all the tools we learned today as you work through your DT Philly project!

Oct 27

Oct 13

10

10

This is a great new direction for your project and a great goal. Making sure students have the resources they need to help them succeed in school is important, and we can think of lots of creative and impactful ways this project could go@ As you research this problem, keep thinking about the last part of your statement--what supplies and types of spaces will be the most helpful for your users? When can your users access these resources?

Oct 20

10

Oct 27

20

Nov 22

Oct 27

10

Nov 3

10

Nov 9

10

4

We like the idea of a survey. That is a great tool for learning about a large number of users' opinions. Did you use other research methods as well? How many surveys did you get back? Share with us at least two other findings from your research to get 4 points back on this activity!

Nov 17

10

Nov 22

20

8

Asking experts would have been a great strategy for Cheerios to use! What is the Peskisi product store? Does this have something to do with your project? You can earn 8 more points for this activity by identifying some places where you might be at risk for a "cheerios mistake" because you're making assumptions or doing shallow or incomplete research.

Dec 8

Nov 22

10

Dec 1

10

8

While it would be great if the school could get a grant for supplies or if teachers gave less work, you're right that these are not realistic solutions. As you start to come up with more manageable solutions, keep your original goal in mind--how can you ensure students have the supplies they need? You may even want to go back to this board and identify some more specific goals that will help you generate more manageable solutions.

Dec 8

20

16

You're absolutely right--when you work too quickly you don't take the time to work creatively! We're very glad you took the time to step back and let your imagination work. We like that you're considering ideas besides a place to get supplies. Try to think of really imaginative solutions as well as more realistic ones, as consider the implications of your different ideas before deciding what to prototype. For example, what side effects might result from teachers giving less work? If one of your goals is to make sure students get their education, is it possible that giving less work would impact students' success? Are there other ways to offer supplies to students besides a store? Keep using your creativity and looking at things in new ways, and you'll find the best solution!

Jan 19

Dec 8

10

Dec 15

10

Dec 22

10

Jan 19

20

Jan 26

Jan 5

10

10

Thanks for taking the time to send a high 5 to so many of your fellow design teams! We appreciate your spreading your positivity, and we're sure the other teams appreciate it, too.

Jan 12

10

Jan 19

10

Jan 26

20

Feb 3

Jan 26

10

Feb 5

10

Feb 5

20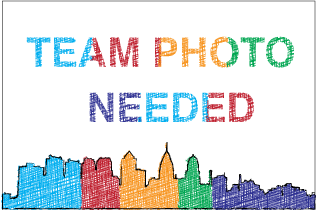 To earn this badge, collaborate on a task with a mentor or design consultant.
Collaborator Badge