You are here
Our Progress
| Due | Assignment | Max Points | Our Points |
| --- | --- | --- | --- |
| Jan 20 | | | |
| | | | |
| | | | |
| Jan 27 | | | |
| Jan 27 | | | |
| Jan 20 | | | |
| | | | |
| | | | |
| Feb 3 | | | |
| Feb 10 | | | |
| Jan 20 | | | |
| | | | |
| | | | |
| Feb 17 | | | |
| Feb 24 | | | |
| Jan 20 | | | |
| | | | |
| | | | |
| Mar 3 | | | |
| Jan 20 | | | |
| | | | |
| | | | |
| Mar 10 | | | |
| Mar 17 | | | |
| Jan 20 | | | |
| | | | |
| | | | |
| Mar 24 | | | |
| Jan 20 | | | |
| | | | |
| Mar 31 | | | |
| Mar 31 | | | |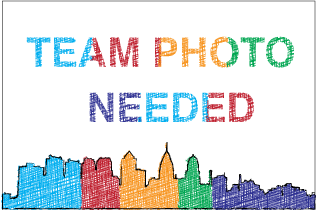 Badges
The Design Thinker
An intrepid explorer with a treasure chest of strategies and tools, able to tackle problems large and small.
The Empathizer
A perceptive observer and listener,  able to understand what other people think and feel.
The Definer
A curious collaborator, able to ask great questions and driven to dig deep to find the root of a problem.
The Ideater
A bold and hardworking thinker, able to imagine lots of new ways to solve tricky problems.
The Prototyper
An inventive builder, able to transform ideas into real objects or experiences with her own two hands.
The Tester
An open-minded experimenter, able to use what he sees and hears to make solutions even better. 
The Presenter
A confident storyteller, able to clearly describe and explain what she wants people to understand.