You are here
Recent comments on our work:
Our Progress
Due
Assignment
Max Points
Our Points

Sep 21

Does this picture tell us that you solved the puzzle? What was the hardest part? The teamwork, persistence, and creativity you used to solve this mystery will come in handy throughout your DT Philly project.

Sep 21

Sep 21

10

Sep 21

Sep 24

1

Sep 28

10

It looks like you wanted to submit something for this activity, but there were no pictures or text. If you're having trouble submitting your work, ask Ms. Banaszak or one of your classmates to show you how to upload and then submit material. We're sure they'll be able to help!

Oct 19

20

16

Thank you for having us out to visit. We had fun working with you on your mini design sprint and encourage you to use the same creativity on your DT Philly project! Remember the tips we gave you about how to do each stage of your design thinking project, and let us know if you have questions or need help at any point.

Oct 5

Oct 5

Thanks for taking a walk in Jamal's shoes to understand how life is more complicated for people with dyslexia. We tried to make it fun and silly for you...and it sounds like you enjoyed it. But how would it feel if everything you had to read looked like that? Not just school work, but menus, and websites, and signs. Understanding how a problem impacts people--the frustrations they have and the things they have to do to deal with the problem--is an important part of design research. Remember this, and think about how you could empathize with the people you're designing for in DT Philly!

Oct 5

10

10

That was quite the list of potential design challenges and the one you chose is very interesting. We think you'll make a lot of people happy by solving this one! Is there a specific place where you want to address this problem--does it happen on school grounds? It happens all over the city, but for the sake of this project you'll want to focus on a specfic place that's close to you. This will make it easier to keep an eye on what's happnening when you do your research, and also to see what impact you have when you prototype and test your solution ideas. Did you look at the example in your playbook and on the website of how to write a design challenge question--one that identifies what the problem is, what outcome you want to achieve, and where you will address the problem? After you take a look at that (ask Ms. Banaszak for help), you can update your question with some of these specifics.

Oct 12

10

6

These are good things to do as part of your research plan. Is the park near your school? You might also be able to learn from other places that have dealt with this problem. Don't forget to upload your rich picture to earn the rest of your points for this activity.

Nov 2

20

20

Thank you for taking the time to create a few user profiles for your project. Are you missing any users whose habits or behaviors might be important to consider...for example, students or adults who actually cause the littering problem, or janitors who have to clean up? Understanding your users' needs and the challenges they face will help you come up with creative solution ideas that work for many people!

Oct 19

Oct 19

It looks like you wanted to submit something for this, but no text or image came through. Would you like to try again?

Oct 19

10

10

This sounds very annoying. Do people have to avoid the park or area where this happens, and does that make their walk longer? Do you always have to look down when you go through this area so you don't step in anything? In thinking about the causes of this problem...why do you think people don't clean up after their dogs? Surely it would be nicer for them, too, if they didn't have to walk their dogs in an area like this. Do you know any peole who walk their dogs in this area, and can you talk to them or do a survey of people who use this space? You might want to collect some data and take some pictures as part of your research to document how big a problem this is and how often it happens. Does anyone ever clean up the area? Are there signs posted about cleaning up? You're off to a good start...keep doing research and learn more!

Nov 2

10

6

It's a good insight that people don't feel responsible for public areas. Do you think the people who litter or don't clean up after their dogs on school grounds would do the same thing in their own homes? In your Ideate Stage you'll try to come up with ways to change that behavior! But in the meantime, let's focus on your research. Have you tried to quantify and documet how big a problem this is in the areas you identified? Or figured out if there are certain times when more problems occur--if so, what's going on that makes that happen? Or made a diagram to show where litter and dog droppings are compared to where trash cans are? Are there any of those little stations near your school where people can find a bag to clean up after their dog? Don't forget to do the reality check portion of this activity to earn 4 more points.

Nov 9

10

10

Nice work on your scavenger hunt--the only thing you missed was question #6. Do you know where the "notices" section is on your team page? It's a good idea to keep an eye on this to look for messages from other teams and from us. We sent your question to Mr. Ferrarelli and copied your teacher on the email, so hopefully you will hear back from him soon.

Dec 7

20

Thank you for sharing your thoughts about littering and the problem with people not cleaning up after their dogs. We're not quite sure what you're trying to say..are you thinking about changing the focus of your project? If people aren't cleaning up after their dogs around the school property, that certainly sounds like a problem worth addressing. But either way, the purpose of this particular activity is to examine your research so far and see if you're missing anything important. Doing thorough research lays the groundwork for successful solutions. Is there any place where you are relying on assumptions or generalizations, areas that you didn't explore, user groups that you didn't speak to, or important questions that you didn't answer?

Nov 16

Nov 16

Thank you for sharing your creative drawings! You came up a variety of images--that ability to see a lot of possibilities will serve you well in your DT Philly project and any time you are faced with a problem you want to solve. A teacher from another team noticed that his students drew different things depending on which way they held the paper--for example, a triangle for some became an ice cream cone, but for students holding the paper a different way it became a hat. This is a great insight...sometimes looking at a situation from a different angle can help you see new things!

Nov 16

10

10

It sounds like people have a lot of strong feelings about this problem! We didn't see where you identified any takeaways from your research--the most important needs and goals your solution should address. You'll need these before you start brainstorming. From what you wrote, it sounds like some of the needs and goals you might brainstorm around could include: 1) ways to make it super easy for people to clean up after themselves; 2) ways to get people to take pride in and care about their surroundings; and 3) ways to educate people about how their bad choices affect others and the environment. What are some other important needs or goals you could brainstorm about?

Nov 30

10

Did you do you use your research findings and takeaways to do some brainstorming about ways to solve your problem? If so, please upload your brainstorming ideas here...we'd love to see your creative thinking about possible solutions.

Dec 21

20

Dec 7

Dec 7

Dec 14

10

Dec 21

10

Jan 11

20

Jan 4

Jan 4

Jan 4

10

Jan 11

10

Jan 18

10

Jan 25

20

Jan 25

Jan 25

10

Feb 4

10

Feb 4

20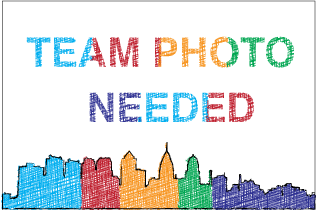 Collaborator Badge 1 of 4
Nice work getting the conversation started!  Collaboration is key to the design process!
Puzzle Progress 2 of 6